Welcome to I&H TRUCK INC.
Get Your CDL for only $4250
On the road CDL trainging program
Change Your Future with Us
I&H Truck Inc. is a premier Commercial Truck Driver training school in the state of Oregon. Our driving school offer an extensive CDL training program that not only meets the needs of the students but provides well trained drivers that the trucking industry constantly needs.
We take pride in providing a comprehensive Class A CDL training program for the commercial trucking industry. The owner Ibrahim Hoshmend has been in the industry for multiple years as a truck driver and a trainer for different companies. Of all the truck driving schools in Oregon, we offer the most effective & affordable CDL training program.
Simple Steps to Get Your Driving License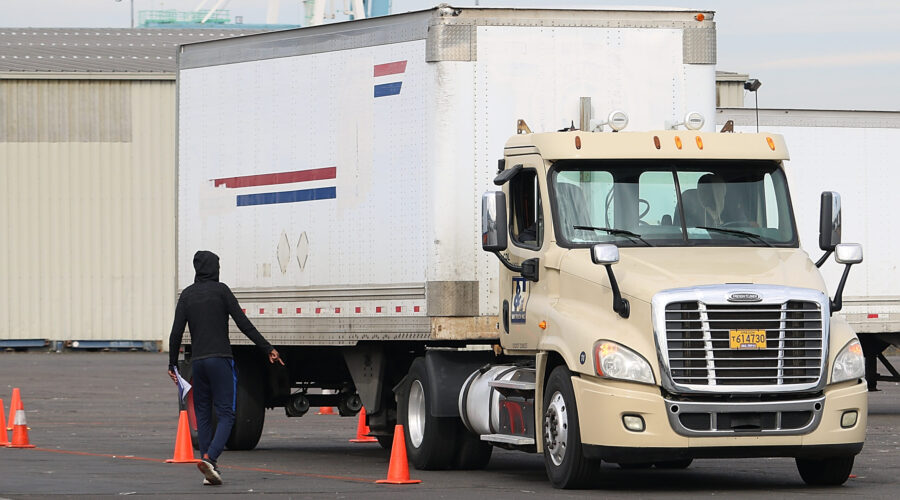 Learn to Drive Right Way, Right Away
What Our Students Say About I & H Trucking School
"Highly recommend coming to school here. It's really affordable & the best part about it , is that they are flexible with your schedule & making it all work out for you. I spent a lot of time searching for the right school and I decided to attend this one. I got my license in a month. All the instructors are really helpful/knowledgeable & set you up for success and prepare you for the road ! They are really welcoming and respectful people and treat you like family. I had a really good experience here and left with a lot of knowledge !."
"My experience with this school has been an amazing journey. I have obtained my CDL license from this school, I have received a lot of support especially the instructors such as Abdisabur and Rebin. The best part of this school you can stay in with their program until you actually obtain your CDL license, I don't know any other CDL learning schools that does. With this school you will be treated with respect, professionalism and receive an excellent customer service. I recommend this school 110%. Had an amazing journey with this school. Thank you so much."
"I was able to obtain my CDL Class A in 2 weeks! They can help you either get your automatic or manual. They gave me the information needed to Learn my entire pre-trip, become confident on my 3 parking maneuvers and finally prepared for my on the road test. Many schools would NOT get me in till February or march, while this school got me in the same day in November. They allowed me to practice 7 days a week. Keep open communication and concerns and they were always able to answer every question and concern."
Address
Office: 7366 SW 173rd PL, Beaverton, OR 97007